Share THE EARNED LIFE Movie
Let's inspire millions of people through leadership
We're on a mission to inspire millions of people to change their lives and to be a better leader (not only for their colleagues at work, but also at home). For this movie to make a difference in many lives, we need your help.
We need you to send out the following templates to your email network as well as your social media followers.
Email template to share with your connections
Here are your templates. Feel free to modify them, or just copy and send them as they are:
Email Template to send out from January 16th onwards:
Subject: Marshall Goldsmith's movie is now also on Amazon
Hi (Name),
Marshall Goldsmith's full-feature biography movie 'The Earned Life' is available now on Amazon/iTunes/Google Play/Youtube Movies. This Hollywood-produced inspiring movie follows a biographer who finds herself fascinated by Marshall Goldsmith's uncanny ability to help others succeed, and sets out to discover Marshall's story through the people closest to him.
The Earned Life movie has been nominated for 8 international film festivals and won 5 awards.
You can find the links to the movie on the Amazon/iTunes/Google Play platforms here: https://goldsmithmovie.com
If you'd like, you can also watch the movie on The Earned Life website itself.
Enjoy this wonderful film!
All the best,
Social Media Templates:
You can boost your referrals by sharing your personal link with great text, images and posting the link in more places:

Image Templates:
Use this image for Facebook/Instagram/Twitter: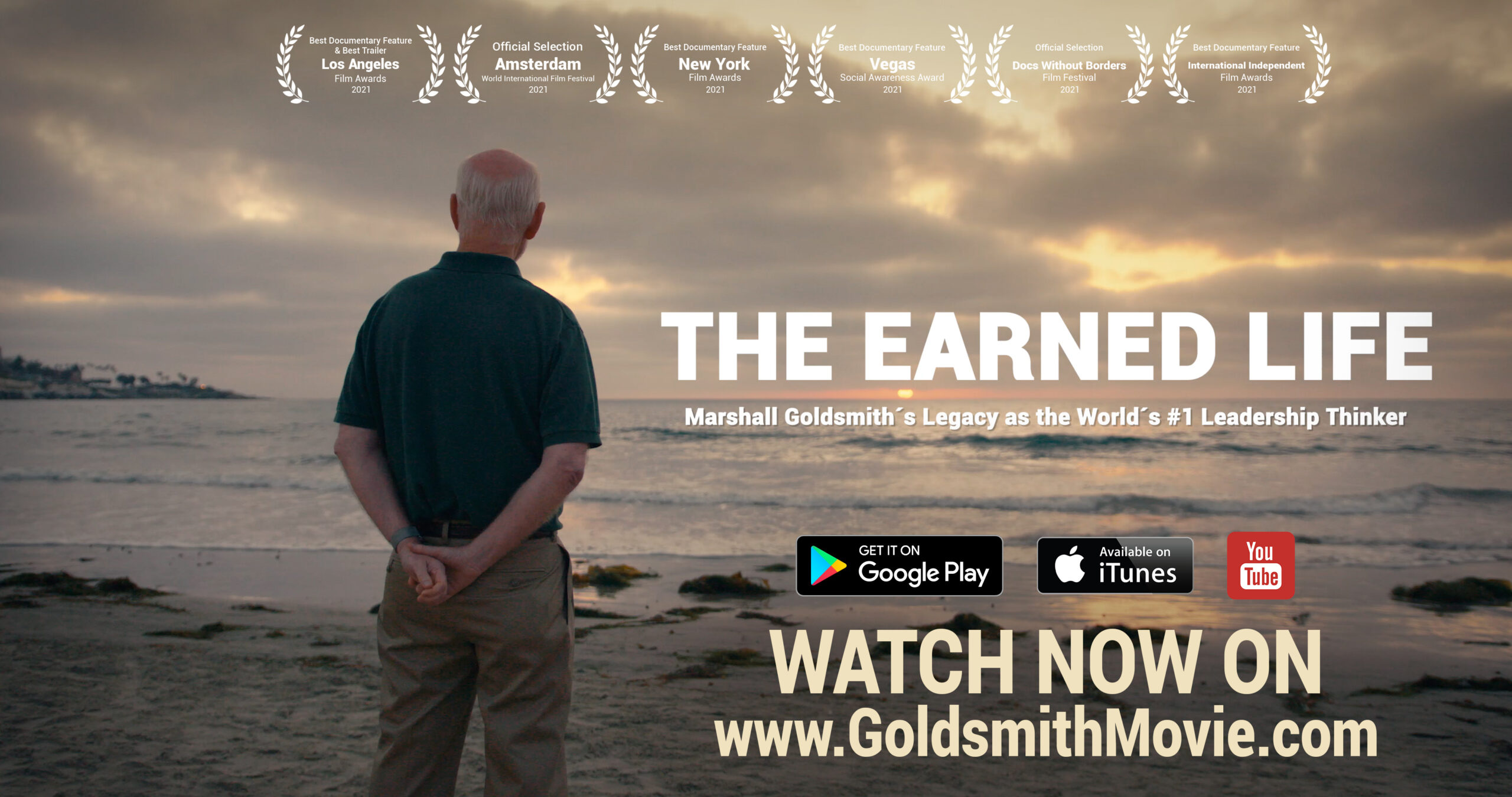 Great Social Media Text
Watch #TheEarnedLifeMovie about Marshall Goldsmith's legacy as the world's #1 leadership thinker on iTunes/Google Play: https://goldsmithmovie.com
Marshall Goldsmith's full feature movie #TheEarnedLifeMovie is available! Watch it on iTunes/Google Play: https://goldsmithmovie.com
Leave a review on IMDB:
Please rate THE EARNED LIFE movie and leave a review about the film on https://goldsmithmovie.com/review
The more people rate the movie on IMDB (internet movie database) and the more reviews there are, the more people will get inspired!
Ask also others who have seen the film to leave a review on https://goldsmithmovie.com/review
Here is a picture showing you how to rate/review the film: